Valencia, 21 December, 2021
Las Palmas Port Authority board of directors has awarded Boluda Maritime Terminals the concession to manage the container terminal in the port of Arrecife, Lanzarote, in a meeting held on 20 December.
As a geographically strategic area for Boluda Corporación Marítima, the Canary Islands have long occupied a prominent position in the expansion plans of Boluda Maritime Terminals. Following this award, Boluda Maritime Terminals now has a presence in all ports included in Puertos del Estado in the Canary Islands: Las Palmas, Tenerife, La Palma, Fuerteventura and now Lanzarote.
This new concession marks the end of a monopoly held by the only container terminal to date in Arrecife port, Maritime Terminal of Arrecife (Gesport Lanzarote), whose high rates have determined operability and prices for the shipping companies operating in this area.
Boluda's direct operational incorporation within the port of Arrecife has undoubtedly impacted on the current concession holder of the only operational cargo terminal in this port, TMA-Gesport, since Boluda Lines represents more than 65% of its turnover.
The terminal will operate with Boluda Lines vessels, currently operated by TMA-Gesport Lanzarote, which will lead to more competitive service provision by adding Boluda Corporación Marítima's synergy in the logistics chain.
This award is the culmination for Boluda Marítime Terminals of a strategic commitment to investment and growth in container terminals, a result centred particularly in the Canary Islands, given that Boluda now has terminal operations in each and every Canarian port, depending on the different port authorities (Puertos del Estado).
Safe and efficient connectivity, joint operations management and a tightly controlled maritime transport logistics chain will collectively provide the Canary archipelago with improved, high quality services and result in price reductions for end customers and optimal management.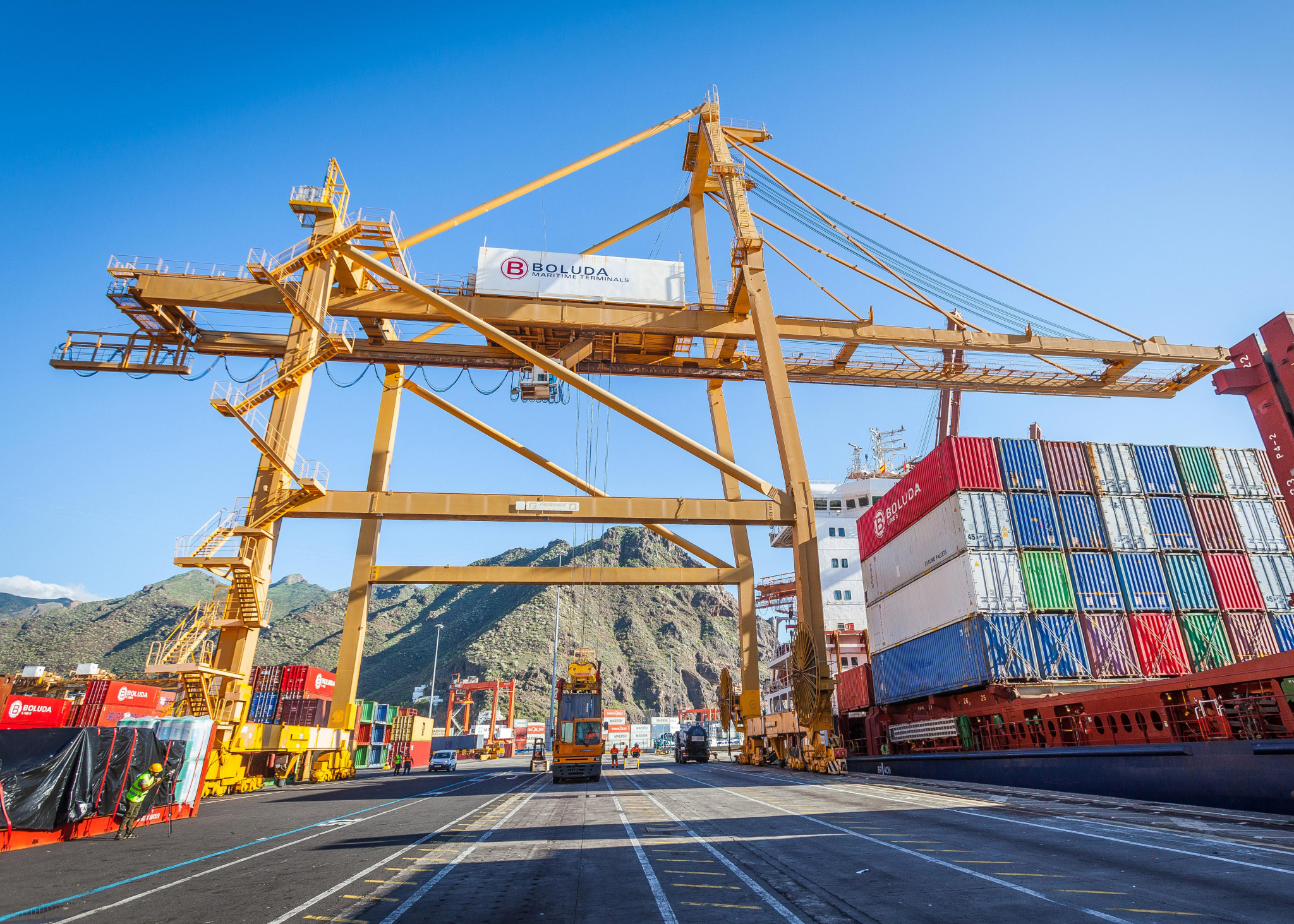 One of Boluda Maritime Terminals' cranes in the Canary Islands.